Some Of My ACEO Cards
My Mom was making a lot of ACEO art cards and I like to do projects with her so I asked if I could make some of my own ACEO cards. I made a lot of them but two I felt I would like to put on Ebay for me so I asked Mom if she would do it for me and she agreed.
I was so excited when I saw people watching the cards and then when there were bids.
They were bought by the same man, Aharon, and to him I am very thankful for his kindness and to send me a letter telling me about his story with art.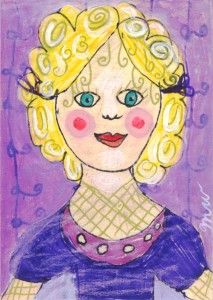 I also wanted to share that my Mom has been working on her website with my Dad and I wanted to invite you to visit it. Her website is www.lanawynne.com
She has a lot of her work on Ebay if you would like to see some click here.
Have fun with art!
No comments yet.
No trackbacks yet.