About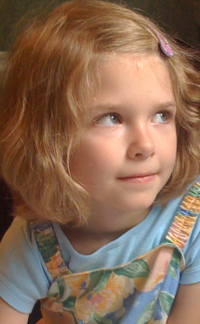 This is a picture of me at the end of August 2009 when we took a vacation in Newport, RI. We stayed in an interesting old home and this was at breakfast.

I was born in March, 2002. I like dolls, making crafts and just playing around.
My favorite foods are strawberries, mangoes, tangerines, potato chips and cupcakes.
My favorite subjects in school are history, science and art.
My least favorite subjects in school are math and penmanship.
Let me know what you like by leaving comments.